Blood, Sweat and Fears I & II
Researching the military service of South Australian Medical Practitioners
1914-1918 & 1945-1975
ACKNOWLEDGEMENTS
We are most thankful to Prof Annette Summers AO RFD PhD MEdSt BN for allowing us to reproduce her talk about the research behind her books, "Blood, Sweat, and Fears" vol I and 2, on the history of the Royal Australian Army Medical Corps in South Australia.
Over the past 8 years I have been involved in the writing of 2 books with my three medical friends, Christopher Verco RFD MD FRCOG FRANZCOG, Michael Jelly RFD MB BS FRACMA FRACGP FCHSM, and Tony Swain MB BS FANZCA RANR. And tonight, I am going to speak briefly about why we did it, and some of the considerations we made. The Army Health Services Historical Research Group was formed by COL Bruce Perks to collect and preserve the history of the Royal Australian Army Medical Corps in South Australia. The group met every month at the Naval and Military club and chewed the fat.
We chose this picture by Septimus Power, called "No. 3 Advanced Dressing Station, Somme Front", as it clearly depicted what our book was about. Also, the painting was donated to the SA Art Gallery by one of our subjects in the book, Christopher Bollen. We had to pay $148 to use the copy.
The book documents South Australian Medical Practitioners and medical students who served in World War I, each in a one-page biography. It was never intended to be a book only about their military history, but to document the person for future reference. We intended to have published and launched the book in time for the anniversary of the start of WW1 in August, 2014.
There were several things to consider:
What constituted a South Australian doctor?

Those born in South Australia?
Those born elsewhere, but educated in South Australia?
Those who practiced in South Australia, but born and educated elsewhere?

Were they only included if they enlisted in South Australia?

Would we include doctors who joined all services, not just the Australian Naval and Military Expeditionary Force (AN&MEF), or the Australian Imperial Force (AIF)?
What actually constituted service during WW1 - did this include those who served in Australia?
The aim was to be inclusive, therefore, a doctor or medical student was included if there was at least one of the following conditions was met:
Born in South Australia
Educated in South Australia
Practiced in South Australia before the war
They were included if they:
Enlisted in SA or elsewhere
Served with either the Australian or British Forces - Army, Navy, or Flying Corps
Served at home or abroad
The Research
Our research was mainly desk led, National Archives of Australia (NAA), Trove, and the Internet. We did gain a lot of information from the University of Adelaide Archives, which needed physical attendance, and made contact with some families, 8 sons and daughters are still alive. We were not used to writing for book publication, and made many mistakes. Then there was the decision about who were to be the publishers - The Army Museum of South Australia (AMOSA) and we made the choice of Openbook Howden for printing as they were a South Australian company that printed here in SA.
A few statistics from Blood, Sweat and Fears 1:

SA Military Honours
There were 12 doctors that received a Distinguished Service Order (DSO)
There were 18 who won Military Crosses (MC)
1 Military Medal (MM), and that was awarded to Phoebe Chapple. She was recommended for the MC, but because as a woman she could not be deployed, she was awarded the MM.
Mildred May George
Mildred did not go overseas, serving in Adelaide, yet her life was disrupted. She studied medicine at the University of Adelaide, receiving a Bachelor of Medicine/Bachelor of Surgery (MBBS) in 1914. She wore the rank of Captain while working at the Adelaide Hospital.
After the war, she started a private practice in Perth in 1918. She worked to protect women and children from domestic violence. She was married in 1921, and while on a journey to London with her husband, she mysteriously disappeared from the ship on the 5/6th of February, 1933, while still it was at sea.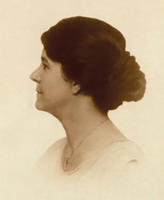 Clive Britten Burden
Clive was the son of John Burden, the founding pharmacist of "Burden the Chemist and Pharmacies". Clive served in a Divisional Field Ambulance in France in January 1917. After a month in the trenches, he contracted measles, and was sent to London to recover. Whilst on day leave, Burden felt faint, and fell beneath an underground train near Victoria Station. Both his legs and his left arm were amputated, but he unfortunately died of his wounds, reportedly saying
Is it not bad luck that, after being for months in France, this silly thing should happen to me? I fainted and fell, because I felt weak and ill."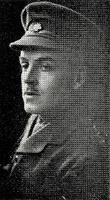 There were 10 deaths of SA medical people in all.
Blood Sweat and Fears 2
This book covers from the end of WW2 until the official end of the Vietnam War, 1945-1975. The cover picture is of No. 9 Squadron, RAAF, undertaking a "dustoff" at 8 Field Ambulance, Nui Dat during Operation Ballarat on 6th August, 1967.
Why did we do this, and not WW2?
COL Peter Byrne had a list of names of all SA doctors who served in Vietnam. This was not quite enough for a book, so we decided to include all SA doctors on active service from WW2 to Vietnam with a 2 page biography this time.
60% of the people are still alive
Needed to contact everyone, or their family
Only those who were deployed
Australia was involved in several military deployments in Asia from WW2 until the end of Vietnam:
Rabul
British Commonwealth Occupation Force (BCOF)
The Malayan Emergency
Korea
Malaysian and Indonesian Confrontation
Vietnam
Two people I have picked out.
John Skipper
Skipper was tutored by George Papanicolaou, the inventor of the Pap smear.
Terry Hillier - I was only 19
One of the battalion's platoons, on 20th July, had halted for a rest, and its lieutenant, Peter Hines, had inadvertently placed his pack on a "Jumping Jack" mine. Having heard that Neil Armstrong had stepped on the moon, he walked around his platoon members to pass on that news. On retrieving his pack, the mine was triggered, causing both his death, the death of other troops, and producing several other injured soldiers. Whilst Hillier and his colleagues were dealing with the injured soldiers at 1 Australian Field Hospital, they received the news that 6th Battalion's medical officer, Captain Trevor Anderson, had been badly injured. He had triggered another mine while he was dealing with the injured at the site of the initial mine explosion. This particular day is immortalised in the song "I was only 19", written by John Schumann, and sung by the renowned Australian group, Redgum.
Addendum
The following images are examples from "Blood, Swear and Fears" vol. 1 & 2:
"Blood, Sweat and Fears" can be ordered from Openbook Howden:
-o0o-