Kuru
ACKNOWLEDGEMENT
We are most grateful to Dr. Anthony Radford who kindly allowed us to include his PowerPoint presentation among the Internet series of Talks given to the Society by its members and invited speakers.
Dr Radford first visited New Guinea (then TPNG) in 1959 as a senior medical student and later returned to establish a successful rural medical practice. He recorded fifty years of his experiences in a book called "Singsings, Sutures and Sorcery". He was one of the many South Australians who contributed to the advances in public health in the area. His experience with the solving of the Kuru mystery is revealed in paper which he and Dr. Roy Scragg published in November 2013 entitled "Discovery of Kuru Revisited: How Anthropology Hindered Then Enhanced Kuru Research".

His slides deal with the early theories and the possible causes of Kuru, an incurable transmissible spongiform encephalopathy, formerly endemic in the Fore tribe of the Okapa District, Papua New Guinea. In his talk he mentioned Daniel Carlton Gajdusek, who used monkeys to confirm the transmission of the disease, and drew parallels with Creutzfeldt-Jakob Disease, and prions as a possible causal protein. In 1976, Gajdusek was a co-recipient of the Nobel Prize in Physiology or Medicine for his work on kuru, along with Baruch Samuel Blumberg (for his research on Hepatitis B).
Who first described the signs and symptoms of kuru?
&
the role of social science in the elucidation of its aetiology?
Anthony J Radford
23 May 2013
Table 1: New Guinea has had many sentinel medical world highlights:
Enteritis necroticans (Clostridium perfringens) by Tim Murrell
Iodised oil to prevent goitre and endemic cretinism by McCullagh, Pharoah and Hetzel
Use of tetanus toxoid in pregnant women to prevent neonatal tetanus by Frank Schofield
Use of pneumococcal vaccine by Douglas and Riley
* Murrell, Hetzel, Douglas were all from Adelaide.
... and then there is KURU.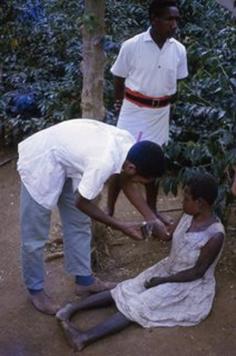 Table 2: Kuru signs and symptoms
Initially the patient noticed mild intermittent unsteadiness when crossing a narrow bridge into a garden.
Instability then increased, followed by tremors and, finally, quite violent shaking developed.
Eventually the patient was unable to walk, and then even to stand.
The victims became totally dependent on their care by others.
They developed facial grimaces. Some developed emotional lability.
At the end they were unable to swallow and progressive emaciation occurred.
Finally, intercurrent infection – usually pneumonia, and large decubitus ulcers developed which caused immense distress to both victims and relatives.
In a few the infection extended into the medulla of the brain, up into the areas controlling breathing and death occurred from respiratory failure.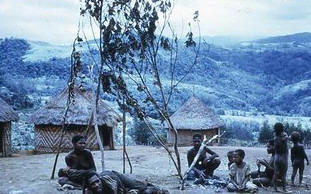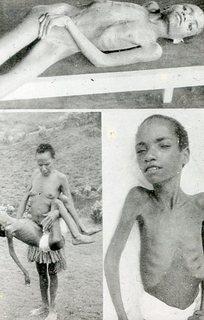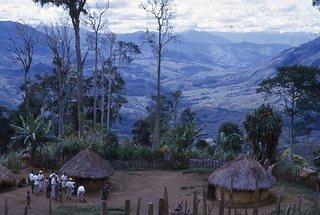 This paper:
describes the sequence of events which led to the earliest descriptions of kuru, and
the role of social science,

first in delaying any medical assessment and investigation due to a belief of a sorcery origin, and
then in the development of the theory that its transmission was related to cannibalism,

illustrating the value of multidisciplinary approaches to many epidemiological problems.
Diseases which don't fit into standard medical reference are often ascribed:
to sorcery or the supernatural in the animist world, or
to a psychosomatic origin in our own; such as epilepsy, gastric ulcers, and
Unexplained community infertility in more primitive communities, including New Guinea, also fall into this group as Roy Scragg has shown ...
... AND so did KURU.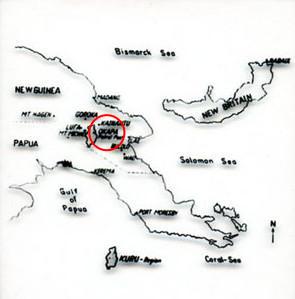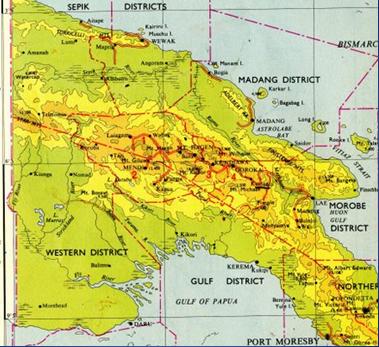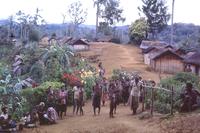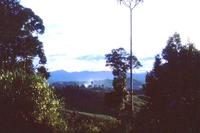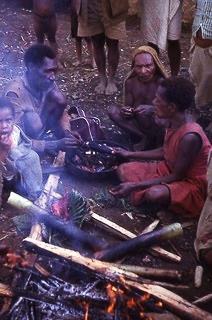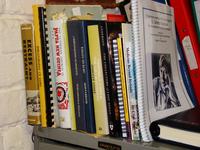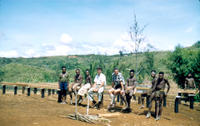 South Australian 'Honour Board'
The Adelaide Group:
Professor Norrie Robson (physician)
Professor Henry Bennett (geneticist)
Mr Donald Simpson (neurosurgeon)
Dr Harry Lander (physician)
Dr Clive Auricht, Dr Bronte Gabb & Caroline Leach
Dr Michael Alpers
Dr Roy Scragg
Table 3: Earliest references & descriptions.
Arthur T. Carey
1950-51
Ronald & Catherine Berndt
1951 in Berndt R, 1958
John R. McArthur
? Dec 1953 (in Z & G 1957)
William 'Bill' Brown
February 1954
John R. McArthur
August 1954, 1955
John Colman
September 1956
Frank Earl
September 1956
Vin Zigas
December 1956
Charles Julius
January 1957
Roy Scragg
February 1957
D. Carleton Gajdusek and Vin Zigas
November 1957
Vin Zigas and D. C. Gajdusek
November 1957
It was government patrol officers who, three to five years earlier, were the first to report and describe the features of 'kuru' .
"one of the vast group of chronic, progressive, heredo-familial degenerations of the central nervous systems ... though genetic predisposition is strongly suggested ... but any ethnic environmental variables [operating] ... have not been determined."
(Zigas and Gajdusek, 1957).
Table 4: Postulated causes of Kuru
Sorcery
Fore villagers
Decades
Psychosomatic
Patrol officers & R. Berndt
1950s
Encephalitis with post-encephalic signs
H. F. Earl
1955
Hysteria
Vin Zigas
1955
Somatic illness: type unknown
C. Julius
1956
Chronic progressive heredo-familial encephalopathy
C. Gajdusek & V. Zigas
1957
Toxic - 'Strongly suggested'
R. Scragg; D. C. Gajdusek & V. Zigas
1957
Genetic polymorphism
J. H. Bennett et al.
1957
Slow virus with very long incubation
W. Hadlow
1959
Prion
S. Pruisner
1982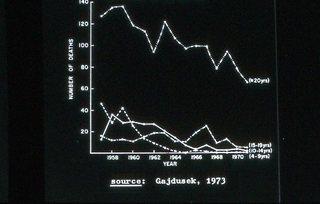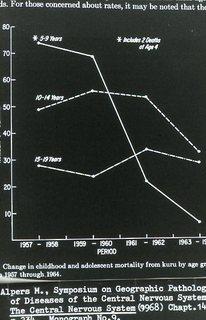 -o0o-