Renal dialysis at the Queen Elizabeth Hospital
Acknowledgements:
We are grateful to Drs. G. R. Russ and A. P. S. Disney for advice and allowing us to take photographs, and to Ian. L. D. Forbes whose book provided the historical background.
The word dialysis was first used by Thomas Graham, a Scottish Professor of chemistry, in 1861. He used vegetable parchment coated with albumen to extract urea from urine.
Medical application of such principle was considered in the early 20th century, and G. Haas in Germany is thought to have carried out the first human dialysis on a uraemic patient in mid 1920. It lasted for 15 minutes.
The first successful machine and dialysis is attributed to W. A. Kolff in Holland in 1943. It consisted of 30 metres of cellophane tubing rotating in a tub of electrolyte solution, and has been modified many times in Holland, England, and the U.S.A. In South Australia, the Board of The Queen Elizabeth Hospital proposed the purchase of an Early Kolff model in 1959. It was approved by the Minister of Health 6 months later, and Dr. Peter M. Last was appointed to supervise the project in March 1960.
The first dialysis was performed a few months later. Initially the procedure was used only on patients with acute renal failure, but was soon followed by dialyses on patients with chronic renal failure. Dr. Leigh Wilson, who had spent time in the USA as a research fellow at the Cleveland Clinic with Dr. Kolff, followed Dr. Last.
A dedicated unit for renal medicine, involving investigation and research of renal disease was established in 1962 and the first director, Dr. J. R. Lawrence commenced his duties in 1963.
There was considerable input from the Department of Surgery involving Drs. W. D. Proudman and P. R. Knight. They provided adequate vascular access for dialysis using the Scribner arterio-venous shunt, and later performed the first Australian kidney transplant in February 1965. Currently the renal unit provides dialysis and a transplant service to all country hospitals in SA, Alice Springs, and Darwin, a population in excess of one million.
The dialysis machine showing the dialysis tank and controls. The dialysis solution was made up by the hospital pharmacy, and the controls involved temperature, pressure, and flow rate monitoring.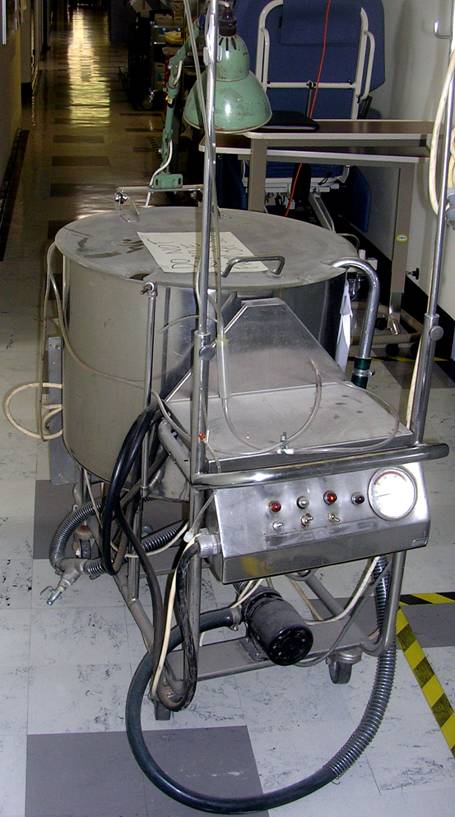 The back of the machine showing the red perfusion pump.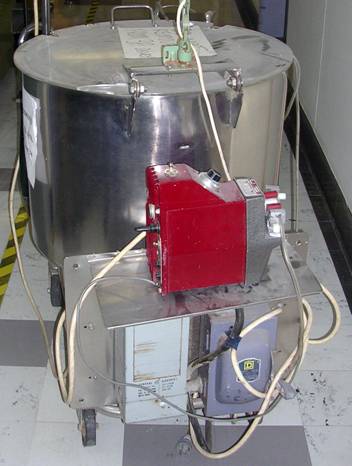 Close-up view of the pump showing the tubing and rotating spindles which propelled the blood by compressing the tubing.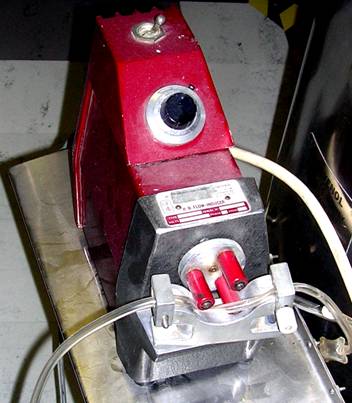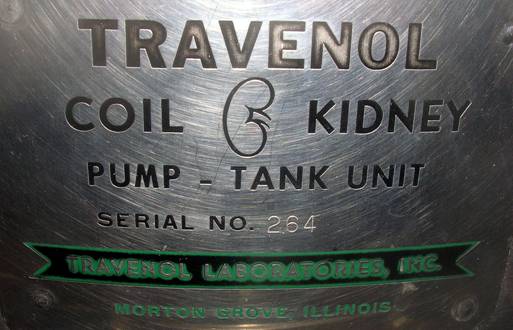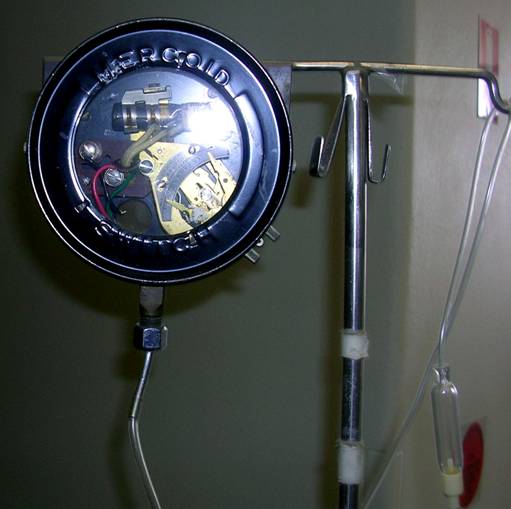 -o0o-