Dr. Laird's surgical instruments
Acknowledgment: We are grateful to Dr. Fiona Dostal who kindly donated her father's surgical instruments to the Society. Her father Malcolm Laird, FRCS (Lon.) was born in Salford on the 5 th of May 1917 . He studied Medicine in Sheffield and in 1941 he enrolled in the RAMC and spent the WW 11 outside England in Burma and India . After the war he became a Fellow of the Royal College of Surgeons in 1947. He practiced in the UK but migrated to Adelaide in 1957. Here he operated as a General Practitioner Surgeon at the Henley and Grange and Thebarton Hospitals .

The following photographs demonstrate some of the donated instruments.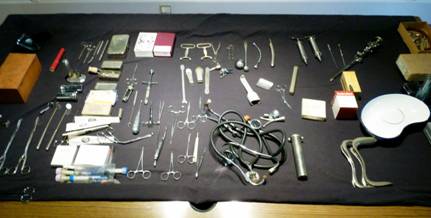 An overview of the donated instruments. These include instruments used in general practice and surgery, gynaecology, urology and ENT

.

A dilator used for penile strictures and possibly sinuses.

A general view showing irrigation taps and a knurled wheel which actuates the dilator (right)


Instrument in the dilated position. The concave shield is adjustable for distance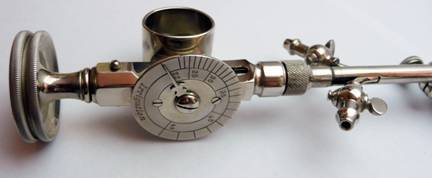 Close up of the proximal end. The degree of dilatation is indicated in french units. These indicate the circumference. Thus 22 french = a diameter of 7 mm..

Stainless steel scalpel and syringe containers
In the early 20 th century scalpels and syringes were carried in the medical bags. To ensure sterility the container was filled with ethyl alcohol. A similar container was filled with cotton wool swabs to disinfect the skin.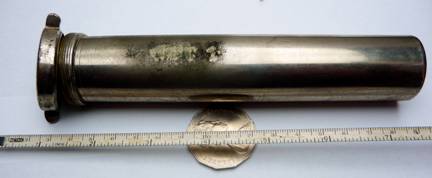 Scalpel in spirit filled container

Scalpel partially withdrawn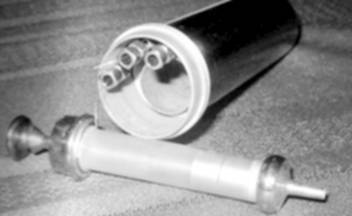 A similar container for syringe and needles.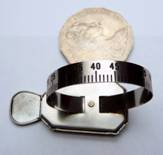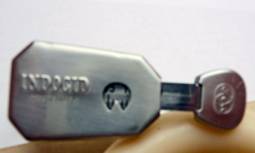 An instrument made by the manufacturers of "Indocid", a drug for the treatment of arthritis. The instrument was used to measure the diameter of an inflamed joint, usually a finger, before and after treatment.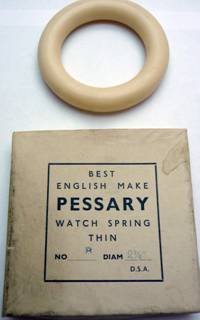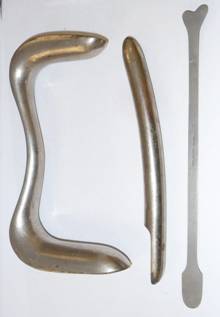 Left: Vaginal pessary used to control prolapse
Right: Gynaecological instruments.
- Vaginal retractor
- Cervical dilator (Hegar's)
- Spatula for cervical smears.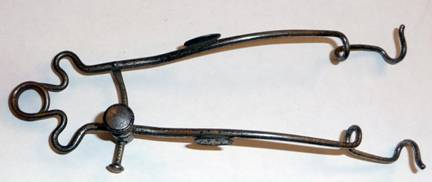 Eyelid retractor, length 10 cm
A tissue retractor. possibly designed by Dr. Laird. The curved end is similar to the standard retractors. However the proximal end can accommodate a thumb, to provide better control. Two views showing the curved segment, another showing the thumb.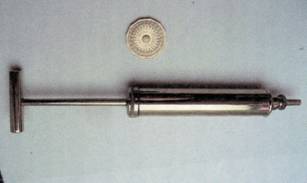 Metal syringe for irrigation.
[There may be two more photos and captions to add here]
-o0o-